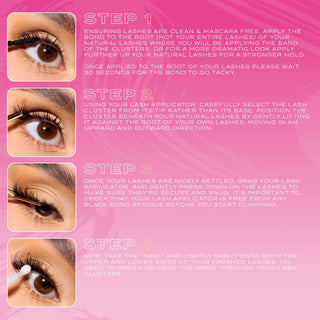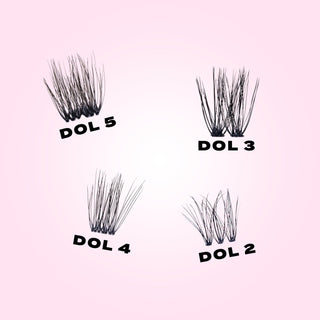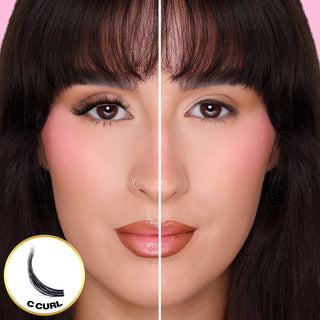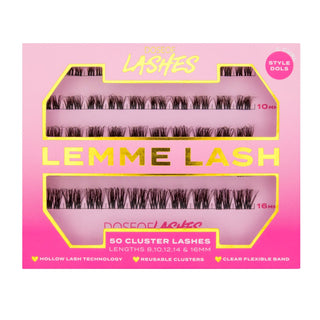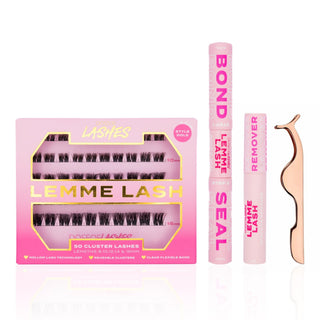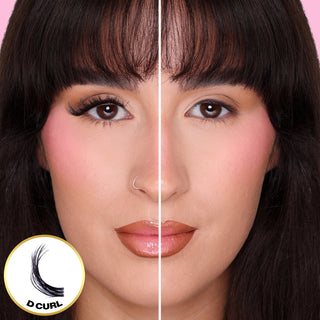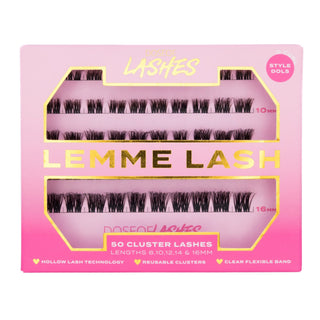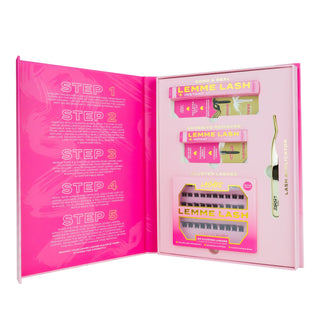 LEMME LASH IN
4 SIMPLE STEPS
Our DIY Clusters last for up to 7+ days! Lemme Lash stays applied even during showers,
workouts and sleep, all without damaging your natural lashes!
What curl should you choose?
We're giving you more control over the way you Lemme Lash by making all of our cluster styles available in both C and D curl, so you can make your perfect set.
Best For
Deep eyes, hooded eyes, monolid eyes, far set of eyes

Best For
Monolid eyes, slightly drooping or narrow eyes, almond eyes, round eyes
Choice of Curl For Each Style
Price per cluster per wear
Weightless Clusters - 70% Lighter
"I can't stress enough how much I love these lashes! I wear them everyday & even have strangers asking me where I get my lashes done. So easy to wear & look amazing. Please never stop making these!"
Patsy C
Loved, really easy to apply as the band is thin, found it best to cut a little bit of each end in order to make them fit but they honestly looked like extensions I usually spend £45+ a month on!
Madeline B
#doseoflashes
Best ever lashes ….
Fab lashes …. So easy to apply. Would recommend to everyone using individual lashes 👍🏼
Thank you so much for the love and positive feedback! We're thrilled to hear that you're enjoying your Lemme-Lash Kit. If you ever have any questions or if there's anything else we can assist you with, feel free to reach out. Wishing you fabulous lashes always!
Wow!
I thoroughly enjoyed using these. They were easy to apply (minus figuring out how to stop glue getting on the actual lash), super comfortable to wear, lasted 10 days on holiday (whilst washing my face as normal) and were so easy to remove. I've bought another set already and I'm excited to get more creative with different lash maps to create more looks (if DOL could create different lash maps to mimic some of the best selling strips that would be amazing!) I've literally sent the link to all of my girlies and would highly recommend