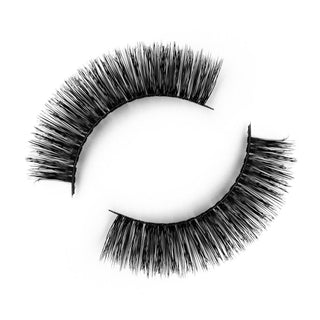 "I can't stress enough how much I love these lashes! I wear them everyday & even have strangers asking me where I get my lashes done. So easy to wear & look amazing. Please never stop making these!"
Patsy C
Loved, really easy to apply as the band is thin, found it best to cut a little bit of each end in order to make them fit but they honestly looked like extensions I usually spend £45+ a month on!
Madeline B
Reusable up to 30+ wears
Vegan & Cruelty Free
Salon Style Effect
No Damage To Natural Lashes
#doseoflashes
Sassyy girl!
So thick full and fluffy!
Fabulous Lashes
The best lashes I've ever purchased! The quality is unreal, they have lasted for numerous wears! Lashes are very thick & have the perfect curl & volume! There's a great selection to chose from I've tried 3 so far!
don't sleep on verified
obsessed with this lash, my go to day to day :heart_eyes:
Love these for an almond eye.