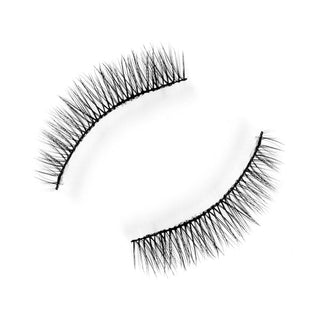 "I can't stress enough how much I love these lashes! I wear them everyday & even have strangers asking me where I get my lashes done. So easy to wear & look amazing. Please never stop making these!"
Patsy C
Loved, really easy to apply as the band is thin, found it best to cut a little bit of each end in order to make them fit but they honestly looked like extensions I usually spend £45+ a month on!
Madeline B
Reusable up to 30+ wears
Vegan & Cruelty Free
Salon Style Effect
No Damage To Natural Lashes
#doseoflashes
Happy
Gorgeous and Lasts long without weighing on my natural lashes. Looks natural and easy to apply. Shipping was quick . Will definitely buy again.
Love these, sit on my eyelids well and were comfortable to wear
Great
Love these lashes exactly what I wanted light weight I have no lashes due to chemo and they make me feel so much better when I put them on
Changed my everyday look
LOVE these. I normally wear the Baddie lashes everyday, but these were such a nice change to wear day to day got lots of compliments on how natural I looked and then I'm not going to wear baddie for a night out for a bolder look.
Beautiful lashes
Such high quality and they last for so long, I must've worn them 10+ times already and they still look perfect :sparkles: love them