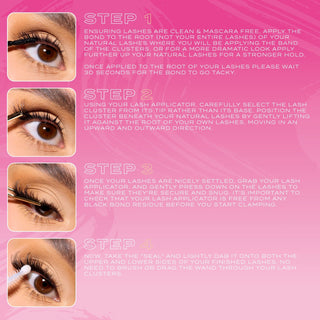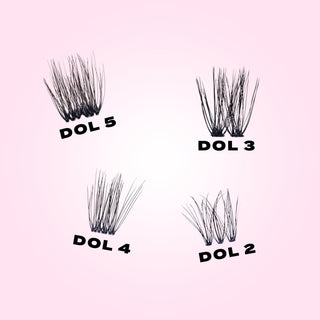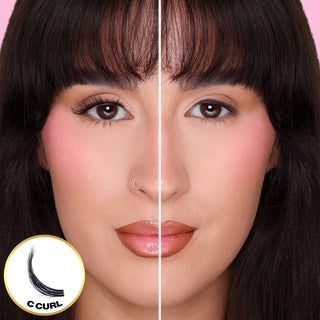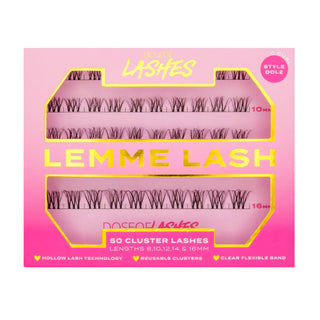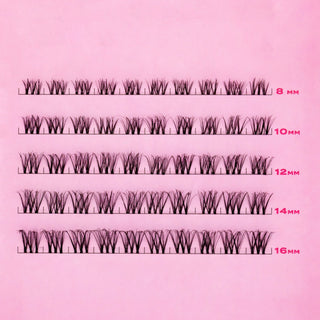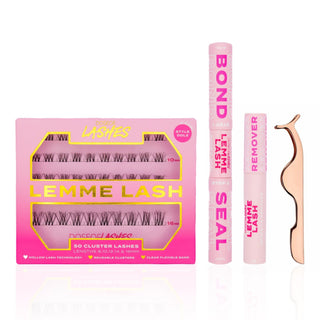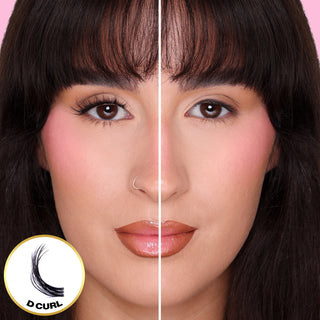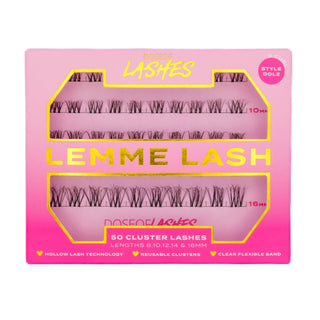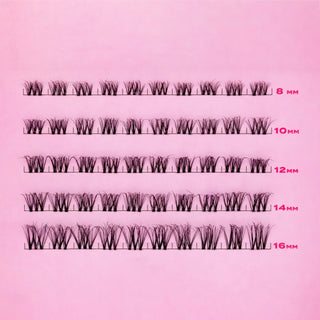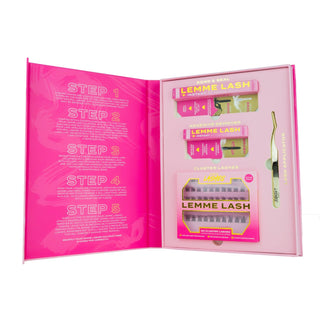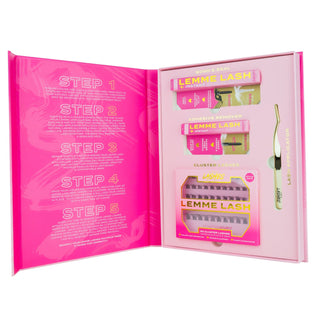 LEMME LASH IN
4 SIMPLE STEPS
Our DIY Clusters last for up to 7+ days! Lemme Lash stays applied even during showers,
workouts and sleep, all without damaging your natural lashes!
What curl should you choose?
We're giving you more control over the way you Lemme Lash by making all of our cluster styles available in both C and D curl, so you can make your perfect set.
Best For
Deep eyes, hooded eyes, monolid eyes, far set of eyes

Best For
Monolid eyes, slightly drooping or narrow eyes, almond eyes, round eyes
Choice of Curl For Each Style
Price per cluster per wear
Weightless Clusters - 70% Lighter
"I can't stress enough how much I love these lashes! I wear them everyday & even have strangers asking me where I get my lashes done. So easy to wear & look amazing. Please never stop making these!"
Patsy C
Loved, really easy to apply as the band is thin, found it best to cut a little bit of each end in order to make them fit but they honestly looked like extensions I usually spend £45+ a month on!
Madeline B
#doseoflashes
Great products
Good products my only issue is how they arrived, I bought as a gift thinking they game in a box well they did but a big brown one no nice packaging now I will have to wrap individually
Hi Toni, thanks for the review! Unfortunately it looks like you purchased our lash kit which is quite a bit cheaper than our gift set because it comes without the presentation box. We have both options to choose from, but I am glad you like the products.
Amazing lashes
These lashes looked exactly like I'd just had classic extensions done at the salon! So lightweight I loved them 😍 the only bad thing was I think the bond was a bit too strong and it got a little messy during application but I think that was my fault as it was the first time ever doing my own lashes.
Smashing!
Absolutely loving the dol2 lashes. Both eyes done in less than 10 minutes and lashes stayed put for days. Definitely ordering these again!
Light as Air, Lasts Forever
I've tried numerous lash brands, but Dose of Lashes lemme lash stands out with unparalleled quality. The lashes are incredibly lightweight, providing a comfortable wear that sets them apart from the rest. What truly impressed me is the long-lasting glue – it keeps the lashes securely in place throughout the day, day after day. Dose of Lashes has truly mastered the art of creating lashes that not only look fantastic but also feel amazing. If you're seeking top-notch quality, these lashes are a game-changer.