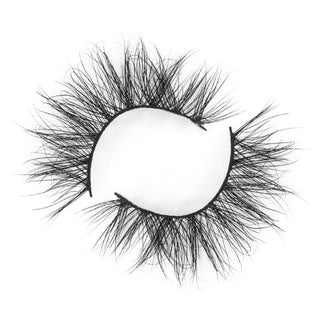 "I can't stress enough how much I love these lashes! I wear them everyday & even have strangers asking me where I get my lashes done. So easy to wear & look amazing. Please never stop making these!"
Patsy C
Loved, really easy to apply as the band is thin, found it best to cut a little bit of each end in order to make them fit but they honestly looked like extensions I usually spend £45+ a month on!
Madeline B
#doseoflashes
App section
Beautiful
Lovely lashes, light and not too heavy
The best lashes by far
These are my all time fave lashes I've bought well over 30 pairs since finding this brand when they used to be in the medicine bottles! The quality is amazing and I love the way they make my eyes look and the shape they give :heart_eyes:
Day to night glam
My favourite lashes. I always get complimented on them because they are glamorous yet natural looking. They are natural enough to wear during the day but they give you a bit of glam as they are long lashes. My absolute fave!
Not exactly as wispy as
Not exactly as wispy as the picture but I still love them, couldn't fault quality I get more uses out them than I should! Love them!