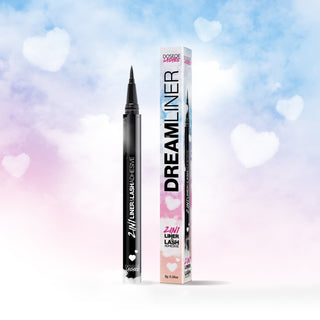 "I can't stress enough how much I love these lashes! I wear them everyday & even have strangers asking me where I get my lashes done. So easy to wear & look amazing. Please never stop making these!"
Patsy C
Loved, really easy to apply as the band is thin, found it best to cut a little bit of each end in order to make them fit but they honestly looked like extensions I usually spend £45+ a month on!
Madeline B
Reusable up to 30+ wears
Vegan & Cruelty Free
Salon Style Effect
No Damage To Natural Lashes
#doseoflashes
Love!
Love love love my lashes! Have now ordered from Dose of Lashes a couple of times after my friend recommended, best lashes I've ever used for all occasions! I've had so many compliments and people often mistaken my lashes for individual lash extensions!
Hi, these lashes are so
Hi, these lashes are so lovely and light. The eyeliner glue makes it so easy. I'm a beginner and these is so easy. Great quality and completes my look. Thank you.
Amazing
loved this bundle, got to try out 2 lashes and the eyeliner which is soo good and soo precise, I'm not good at doing eyeliner but with this it's so easy
Absolutely love the starter bundle
Absolutely love the starter bundle
The best, the lashes are
The best, the lashes are stunning, so natural and loads of people ask me when I had my lashes done and I didn't! I love the black eyeliner and the beauty blenders are really good quality!